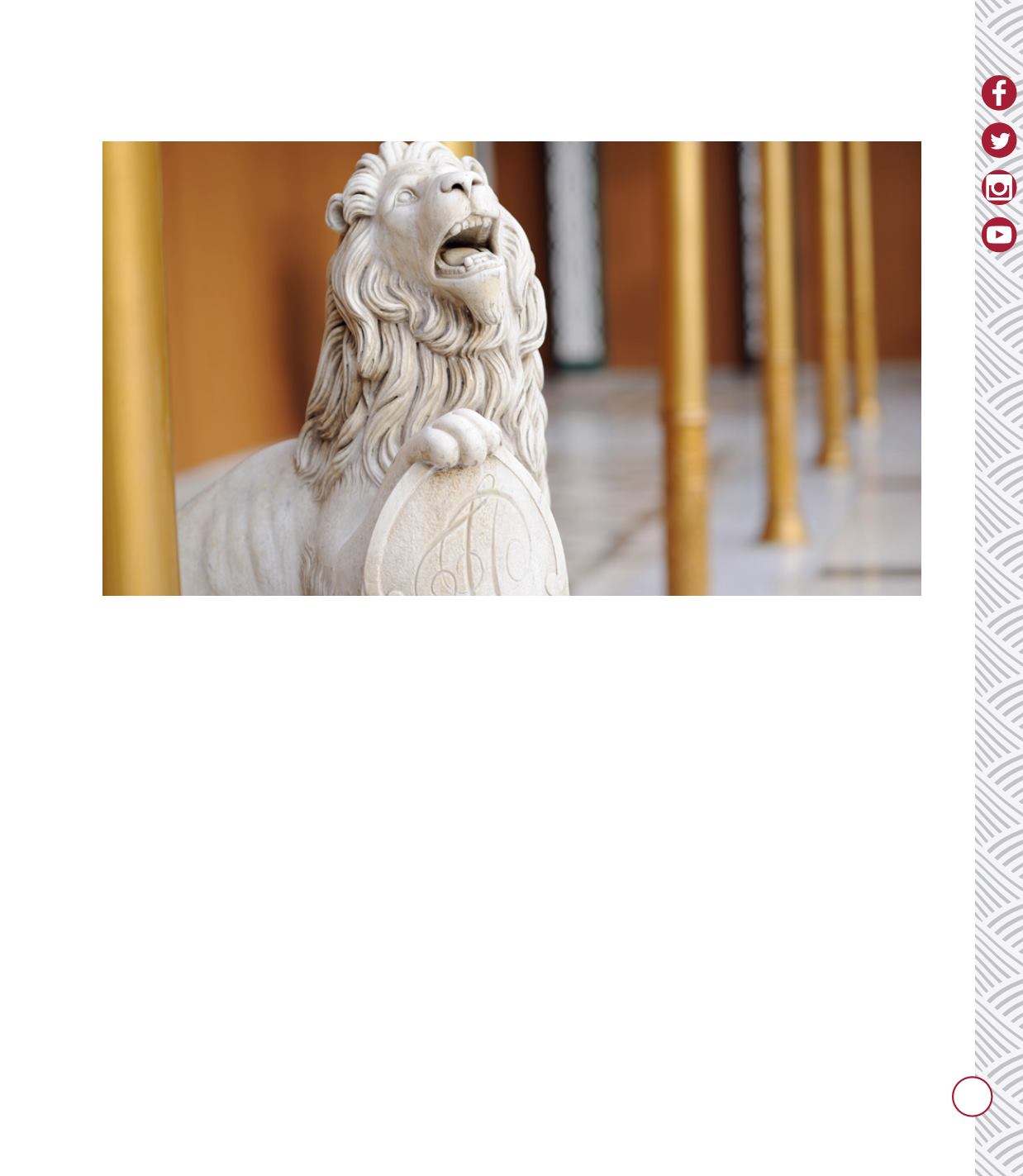 A LETTER FROM THE MANAGEMENT
It seems likeonlyyesterday thatwewerewelcoming2016.
Theyearmaybecoming toanendbutweare just getting started!
In this issueof Buzz, readall aboutMarriott'smajor acquisitionof
StarwoodHotels&Resorts andhowyou –our loyal guest - can
benefit from thismerger. InHistory,wediscover the intersecting
storyof El GezirahSportingClubandThePalace. As for Fashion,
learnall about the "uniform" andhow luxurydesignersnowhave
come tocreateentirecollections for brands.Wecan't forget
about the festive season –especiallywhenwehave suchexciting
promotions -be sure tocheckourHalloween, Thanksgiving,
Christmas andNewYear'sEve festivities.
Wearealsoexcited towelcomeChef Phillipeandhis culinary
geniusonboard, checkout the interviewand revampedmenusof
your favourite restaurants; better yet, try themyourself,wewill let
Fromall of us atCairoMarriott,wewishyouadelightfullyblissful
holidayandawonderfulNewYear!