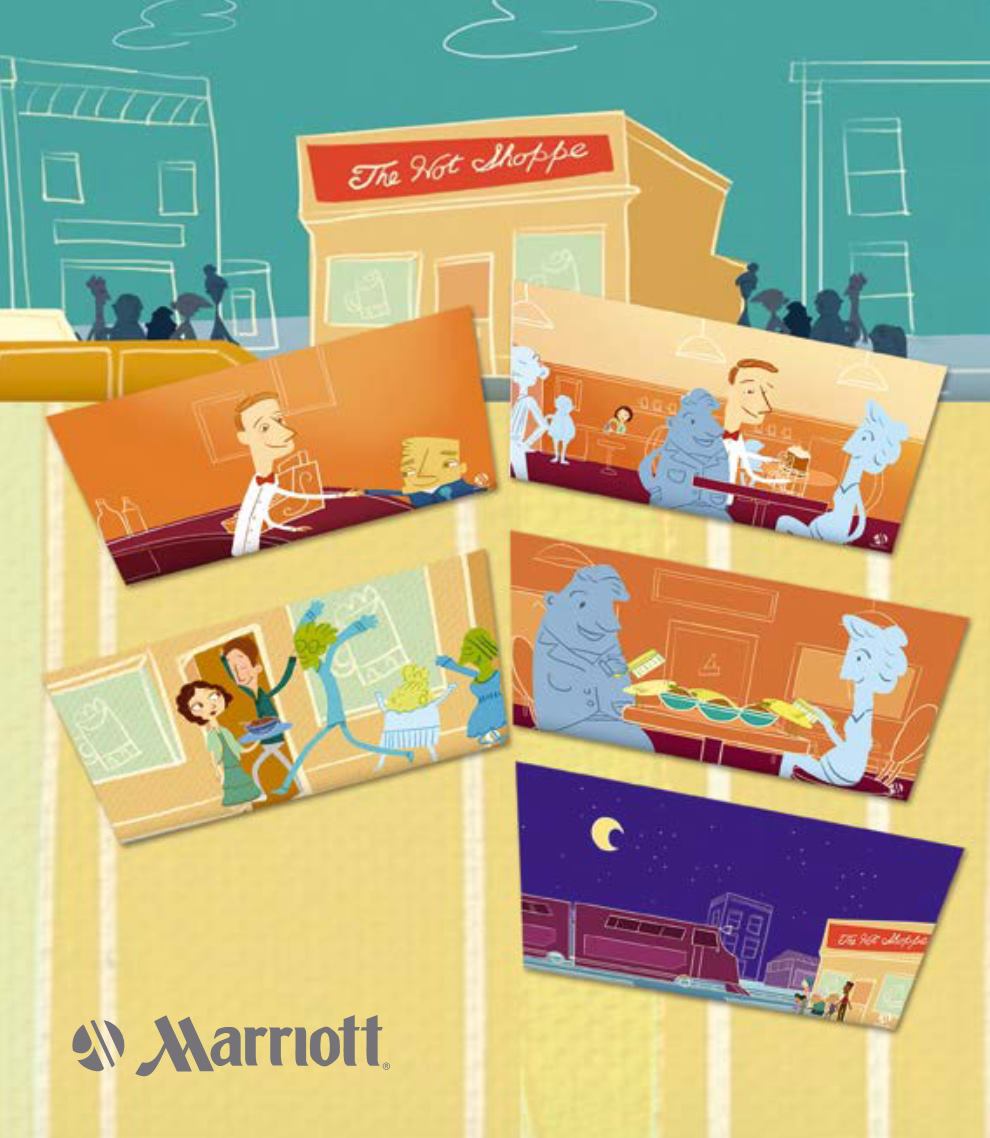 Put People First;Take care of associates and they
will take care of customers.
Serve ourWorld;Our"Spirit to Serve"makes our
culturemore vibrant;our business stronger;
and theworld a better place.
EmbraceChange; Success is never final.
Pursue Excellence;Dedication to the customer
through service excellence.
Act with Integrity;Howwe do business is as
important as the business we do.
Watch the full series of Hot
ShoppeonMarriott International
YouTube channel.