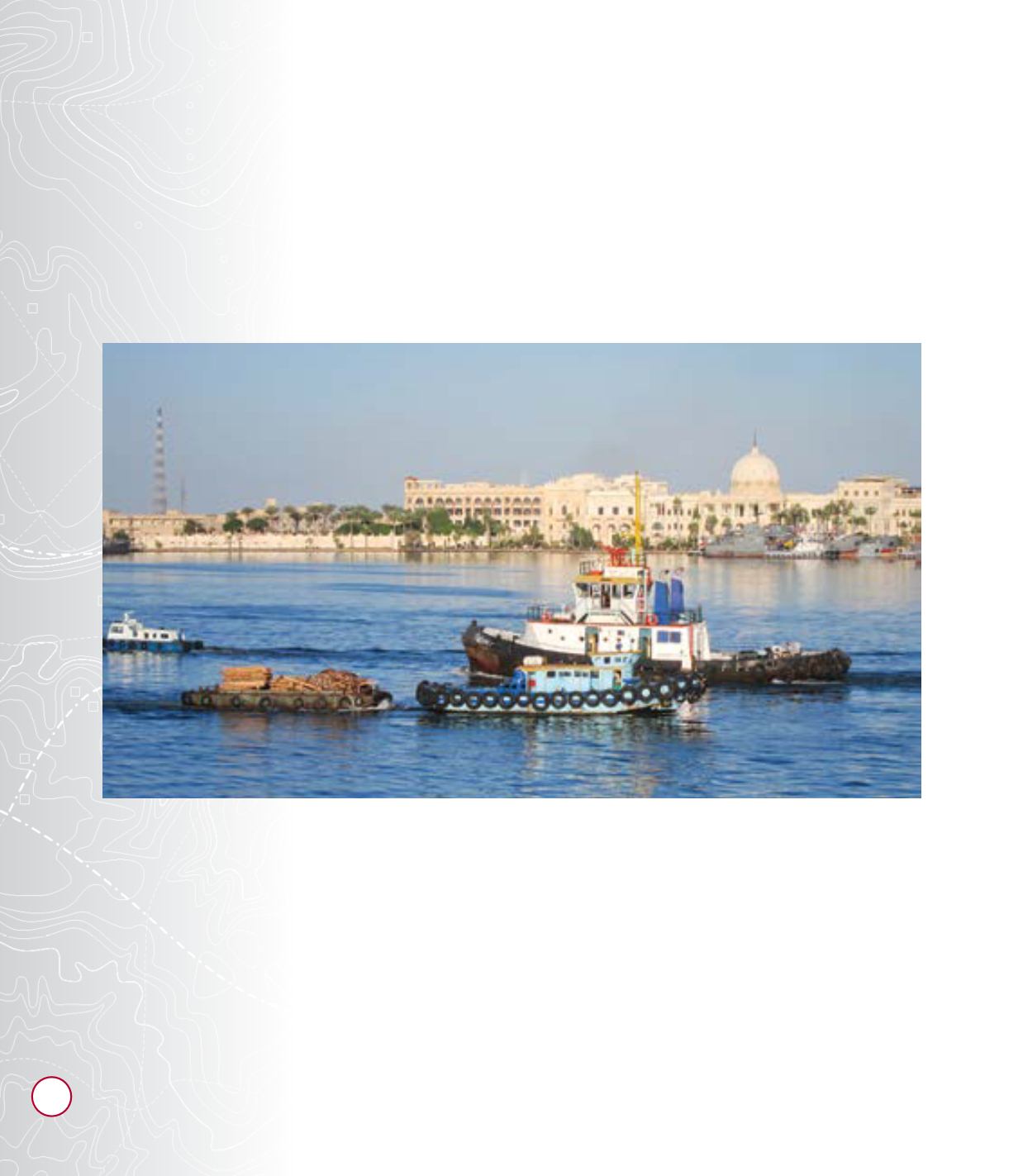 nceagain, Egyptiansfind themselves
makinghistoryamidst agreat promiseof
improvement andabetter economic status.
Ayear after PresidentAbdelfattahEl Sisi
announced theNewSuezCanal project,we
are set tocelebrate the inaugurationof theNewCanal
ofAugust andadream turning to reality.
As thecountdownbegins,we lookbackat theearly
historyof theSuezCanal and look forwardwithhope
that thenewproject helpsbringprosperity toEgypt.
ACOMMON IDEA INHISTORY
The ideaof connectingboth theMediterraneanand
theRedSea throughacanal is anythingbut new
datingall thewayback to thePharaohs. Thefirstwho
dug itwasSenausert III, Pharaohof Egypt (1874B.C.).
Theprojectwas abandonedand reopened several
times,makingEgypt thefirst country todigaman-
madecanal across its lands toconnect both seas.
Back inhistory,wefind thatNapoleonBonaparte
hadhopes for theproject andhow itwouldcreatea