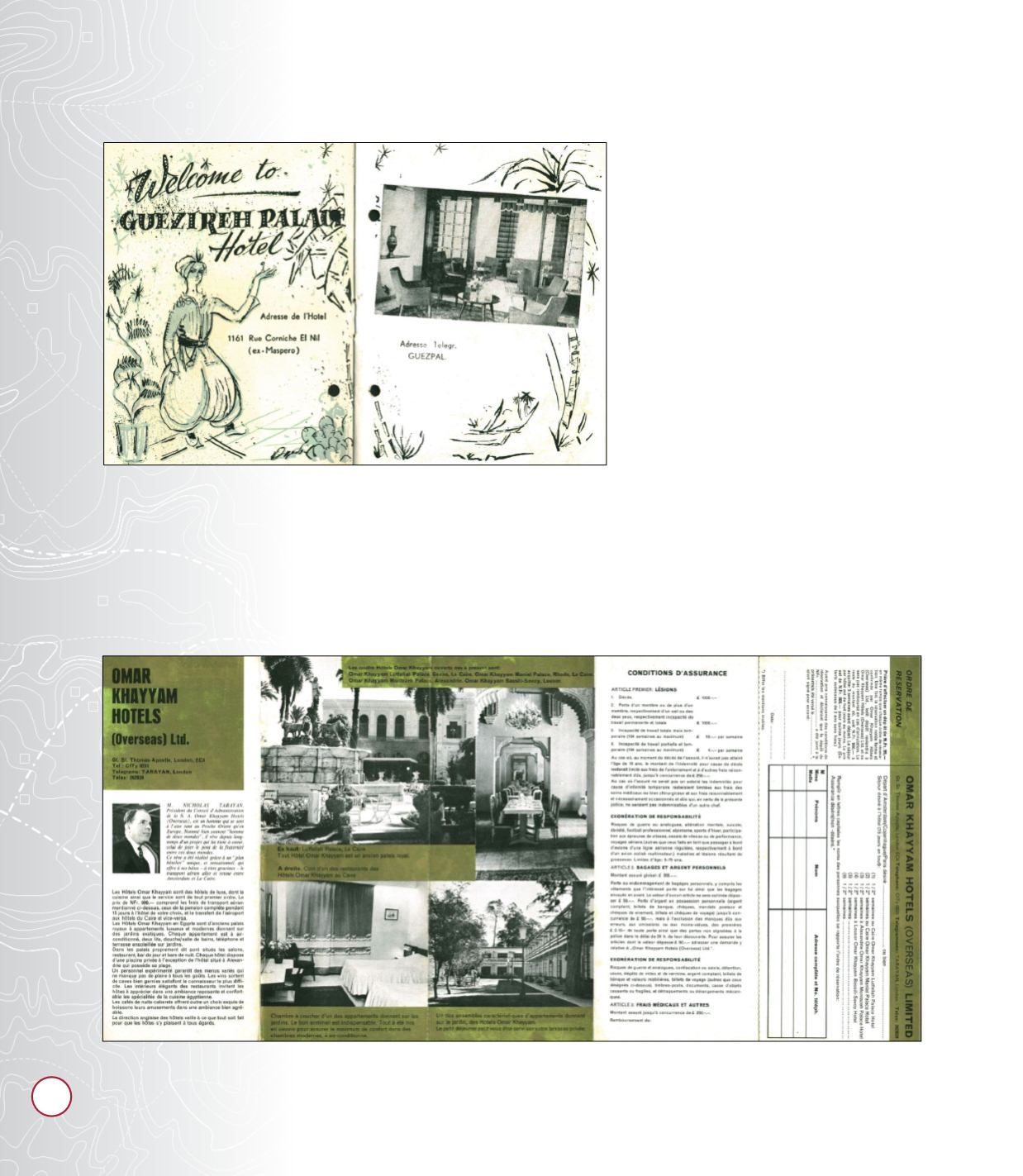 The royal gardens around the
palacewere landscapedwith
a lake, ponds,waterways and
pathways thatwent through
addition to that ananimal park
wasbuilt tohouse75 rare species
of animals andanother haven for
150 rare speciesof birds.
BecomingOmarEl Khayyam:
When thepalacewas turned into
ahotel, itwasoperatingas the
exclusiveGezirahPalaceHotel
whichwas confiscateddue to
outstandingdebts and then taken
over byEgyptianHotelsCompany.
In 1919, Syrian landlordHabib
Lotfallahbought thehotel for
140,000pounds -what isnow the
Thenduring the 1960sunder the
ruleof PresidentAbdElNasser,
thepalacewasnationalizedand
turned intoOmar El Khayyam
Hotel…During that time, thehotel
wasn't grandbyanymeans. It
was just acabana stylehotel that
cateredmostly to foreignerswho
came toEgypt for two-weekvisits.
OmarKhayyamHotelsFrenchLeaflet