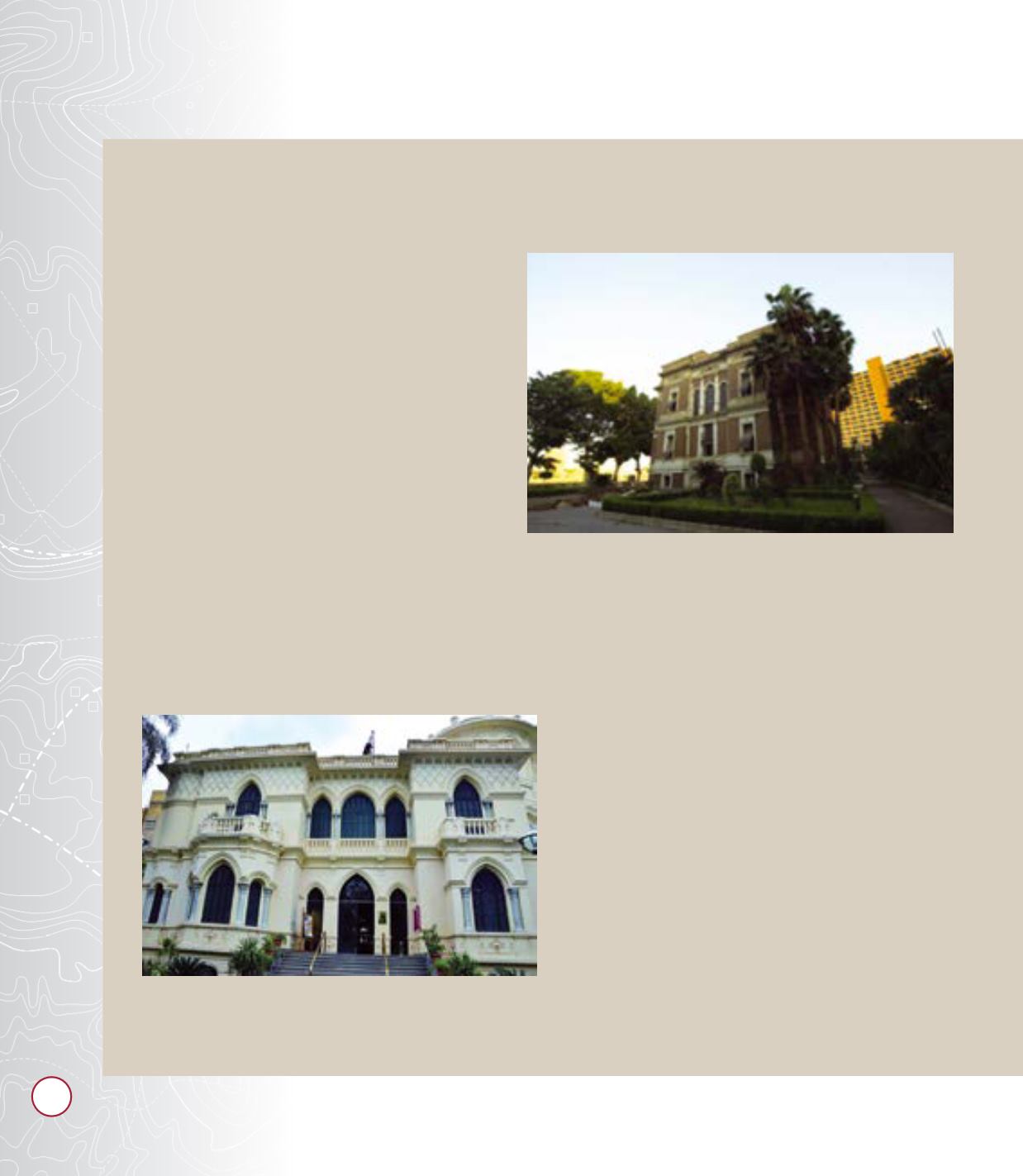 AishaFahmyPalace
Thebeautiful palaceofAishaFahmywhich is
locatedonMohamedMazhar andoverlooks
theNile,wasdesignedby Italianarchitect,
AntonioLasciac in 1907andwas commissioned
byKhediveAbbasHelmy. Thepalacecovers
over 2,700 squaremeterswith30 rooms,
two largehalls, abasement anda roof, all of
whichare richlydecorated.Over theyears, the
palacedisplayedworksbymany remarkable
international artists (includingPicassoandDali)
and servedas themuseum forMohamedAli
family's jewellery. In recent years, theMinistry
ofCulture turned thebuilding into thePioneers
ofModernEgyptianArtmuseum; the restored
areasdisplaymodernpaintings and sculptures
within thevaluablehistoric interiors.
Greater LibraryofCairo
Another palace that captureseveryone's
attention; thepalacebelonged toPrincess
Samiha, daughter of SultanHusseinKamel
whowasKhedive Ismail'sgrandfather. She
was known for her loveof art,musicand
literature. After her passing, herwillwas to
use thepalace for cultural purposes. Itwas
renovatedandopened threeyears later, in
1995. TheLibrary is located
Mazhar st., overlooking theNile.