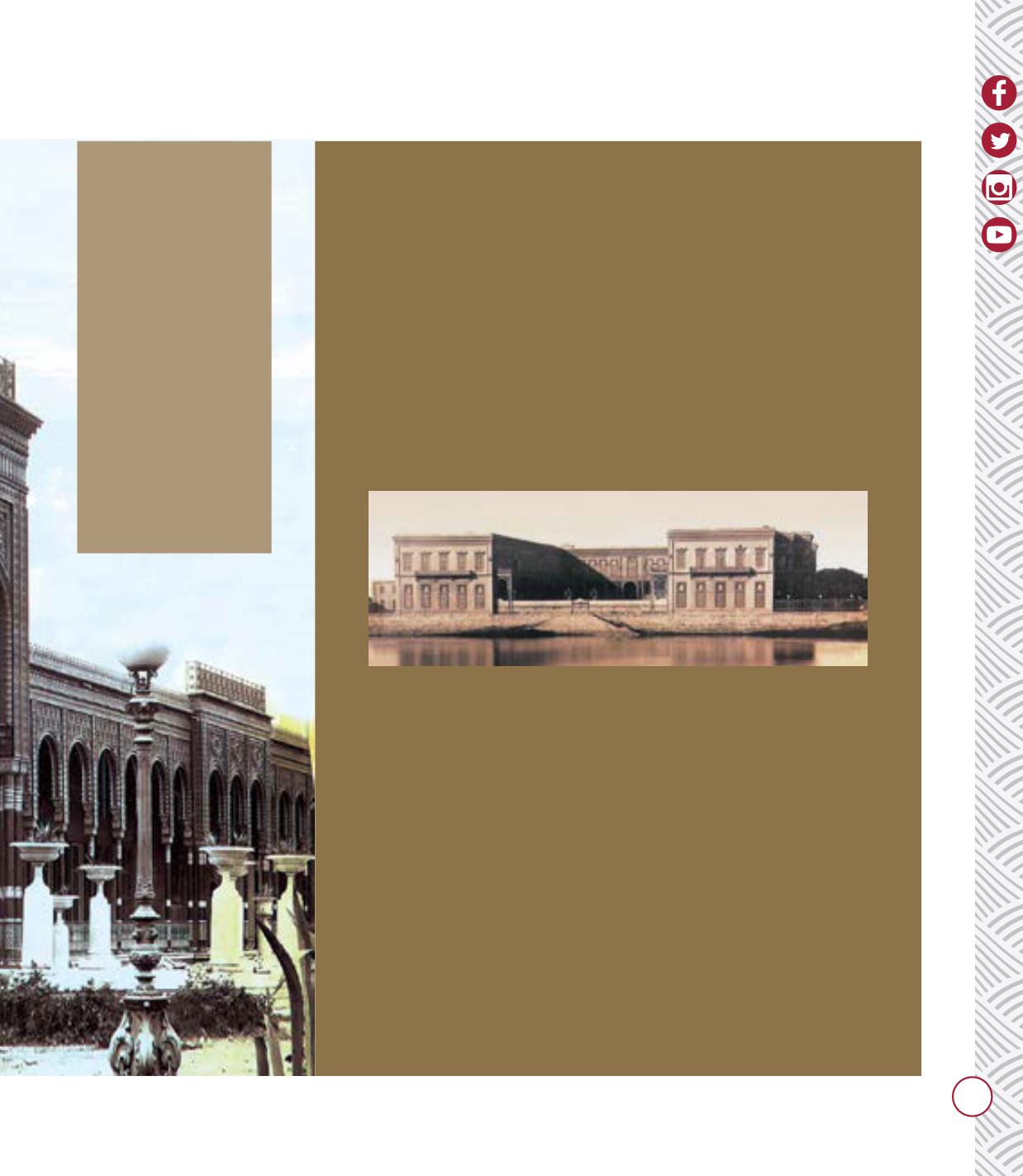 TheCharmingTalesofZamalek
The islandof Zamalek ishome tomanyhistoricbuildings and stories.
Ever since it cameabout toexistenceunder theKhedive Ismail's rule,
the islandbecameanattraction to thecountry'seliteand foreigners.
In this articlewe takea lookat the famedpeopleandbuildingsof the
TheGezirahPalace-CairoMarriottHotel
Theoldest andmost renownedbuilding inZamalek is thepalace
whichwasbuilt forKhedive Ismail in 1869. The inaugural partyof the
SuezCanalwashosted there to impress foreignheadsof stateand
royalty,most specificallyEmpressEugenie.Now theCairoMarriott
Hotel ishousing thepalacewhichhasbeenmeticulouslypreserved
and restored. It boastsover a 1,000 rooms,making it oneof the largest
hotels in theMiddleEast. Thehotel remains anattraction toworldwide
visitorswhoget a tasteof royaltyandhistoryduring their stay.
The